LUNAR ECLIPSE SPECIAL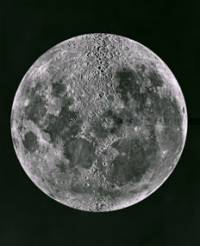 Duration: 3 Hours (approx.)
Location: Julimar, WA
Product code: LUNAREsp
WHAT IS A LUNAR ECLIPSE
A Lunar Eclipse occurs when the Moon passes through the shadow of the Earth. For this to happen the Sun, Earth, and Moon must be closely aligned with the Moon and the Moon located furthest from the Sun. There are a few different types of Lunar Eclipse that are determined by where the moon is in relationship to the shadow of the Earth.
TOTAL ECLIPSE
A Total Eclipse occurs when the moon is completely blocked from the sun. When the Moon is in this location it is in the Umbra region of the Earth's Shadow. The Umbra is darkest region of the Earth's shadow and recieves little or no solar radiation.

While other types of Lunar Eclipses can be viewed in wide regions of the earth the part of the eclipse that is "Total" is viewable is a much smaller region. The same can be said for the duration of the Eclipse. An Ecplise can last around 3 hours but the time that it is full is generaly around an hour or less.
EVENINGS AGENDA
Depnding on conditions, your evening will start with an introduction to our staff and some OHS and then a laser pointer tour of the naked eye objects by one of our astronomers highlighting those constellations visible on the night.You will then have the chance to get an even closer look through our telescopes. Of course one of the featured objects will be the moon, so here is you chance to get a much better look at its craters and other features.

WHAT ELSE DO YOU SEE...
While some of the fainter objects won't be visible distant star clusters, nebula and galaxies can still be seen through the telescopes at The Space Place Observatory.

Want to learn more about astronomy? Why not purchase a Moon Map or a Star Disc? This is an easy way to start identifying the stars in the night sky.

Add any of these to your on-line booking and they will be waiting for you when you arrive at The Space Place Observatory!
Why not make a weekend of it.Our website features a list of places to stay and other attractions or visit toodyay.com for even more information.